TRAILS LEADING TO THOMPSON

FARRIS - WYATT - STILL -

LANDRUM - PIERCE - PRICE - COOLEY

ALSPAW - SISLER - JAMES - DAVIS - TUCKER

Mrs. & Mr. THOMPSON


Isham Marion born  26 December 1835 in IL,  is the first Thompson we can find that we can document direct lineage to us.  Martha Ann WYATT is his second wife.   About 1852   Isham  married an Elzira FARRIS in IL.   We cannot find a record.  Elzira died about 1876 in Carroll County AR.  We cannot find a record.  Isham  married Martha A. WYATT in Carrol County,AR on 14 March 1877.  We have a record of this..
Maudie Ann LANDRUM  1891 - 1912    &

  Maton Hale THOMPSON 1886 - 1937

were married in Tulsa, Tulsa, 13 Dec 1907

1

Lawrence Leo 

1909 - 1975   'left'
2

Markie Maton 

1910 - 1986   'right'
3

Virdie Vallis 'Curly'   1912 - 1997 'not pictured'


After Maudie died in 1912, Maton married a Jessie Martin GOFORTH who got a divorce to marry him.  They were married 4 Jul 1913 in Sapulpa, she brought to this marriage a son named Gilbert.  To this union was born:
4

Delbert Dale

  1914 - 1975
5

Odessa Oma

1916  living


Jessie and Maton were divorce about 1923 and in 1927 he married Willie 'Billo' Edward NIMMO.  No children were born to this union and Maton died 03 December  1937 at Beggs, Okmulgee, OK. 
Edith Alma ALSPAW &

Markie Maton THOMPSON

were married 1931 in Beggs, Okmulgee, OK. 

Children pictured are

1

Maton Lee
2

Orvil Gene 'Corky'
3

Christine Wilma
not pictured is

4

Melvin Markie 'Mickey'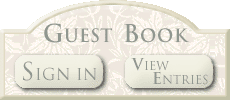 COOLEY

Family